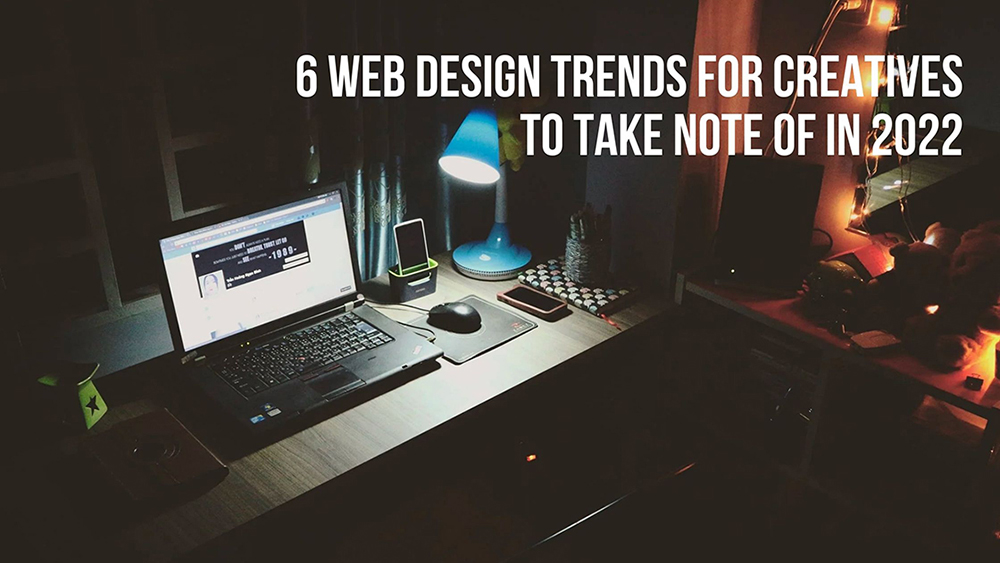 Looking to update your web design for the new year, or even planning to kick-start a new website? Look no further than this checklist, detailing the newest web design trends for creatives to be aware of in the new year.
Bigger, bolder design elements
Big typography is bigger and better than ever for the new year!
Designed to catch the eye and make an impact, big, bold typefaces can make a powerful visual statement in web design – especially when they are utilised within a more minimalistic design. Choosing a bigger font size for your headings can help create a striking first impression, and also provides a centerpiece to tie your other design elements together.
In addition to larger fonts, many web designers will find themselves moving away from subtle colour palettes towards brighter, more eye-catching designs. Bold, saturated colours can help your business website stand out amongst the 'soft neutral' trends that many companies have implemented over the past few years. Bright colours can be especially effective when they are offset by suitable colour pairings that bring out the best in each other.
Minimalism
In 2022, we expect to see more web designs steer towards minimal design, making generous use of white space which allows website content to breathe. This is referred to by many as "Mindful web design" – it is an approach which argues that people do not wish to be overwhelmed with excessive information or graphics. Mindful web design is benefited further by Google's recent changes to their search algorithm – a minimal website will have less content to load, and a faster-loading website benefits you in the search engine rankings.
It is worth noting that minimalism, sometimes called "flat design" isn't a new trend in web design. Historically, it has been associated with black-and-white web design, but do not let this limit your choice of colours! In 2022, we expect plenty of web designers to experiment with colourful minimalism in order to add flair to their designs.