What is Digital Marketing?
Businesses use various social media platforms for their various connecting channels such as search engines, social media, email, and other websites to connect with current and prospective customers.
Why Digital Marketing is important for you?
DM helps you reach a larger audience and is more cost effective compare to traditional marketing.
DM is more controlled methodology to target your audience.
DM targets the prospects who are most likely to buy your product or service.
Every plan, strategy or campaign in your DM is measurable through various criterions such as website traffic, content performance, lead generation etc.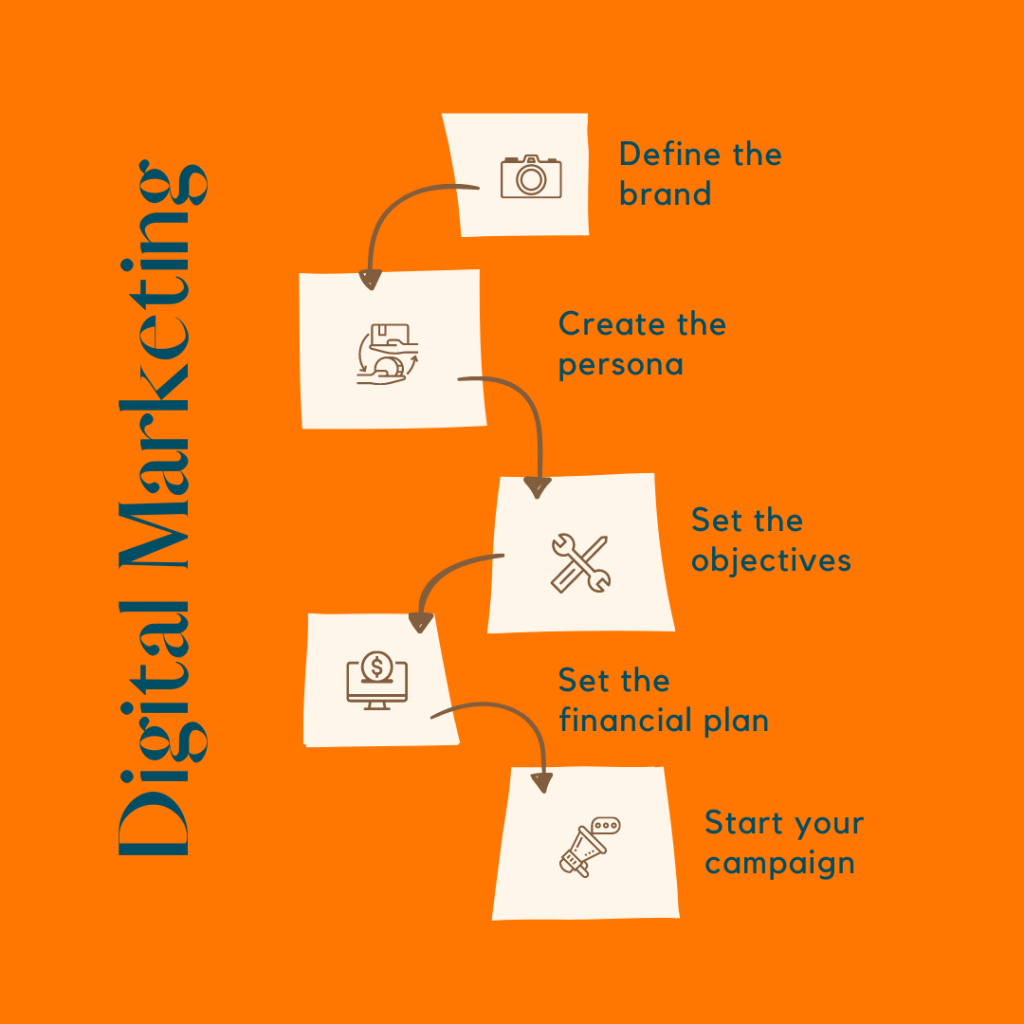 Types of Digital Marketing?
-Search Engine Optimization (SEO): On-page SEO, Off-page SEO, Technical SEO.
-Content Marketing: Through blog posts, eBooks and whitepapers, infographics
-Social Media Marketing: Through different social media channels like Facebook, Twitter, LinkedIn, Instagram, Snapchat, Pinterest etc.
-Pay Per Click (PPC): by driving traffic to your website by paying a publisher every time your ad is clicked which can be display as, paid ads on Facebook, Twitter ad campaigns, Sponsored messages on LinkedIn.
-Affiliate Marketing: This includes
Hosting video ads through the YouTube Partner Program.
Posting affiliate links from your social media accounts.
-Native Advertising: Ads with non-marketing content on platforms like BuzzFeed, Facebook or Instagram is considered to be Native Advertising.
-Marketing Automation: It includes a software that serves to automate your basic marketing operations via email newsletters, social media post scheduling, campaign tracking and reporting etc.
-Email Marketing: Email templets like Blog subscription newsletters, Follow-up emails to website visitors who downloaded something, Customer welcome emails, Holiday promotions to loyalty program members, Tips or similar series emails for customer nurturing etc
Online PR
Inbound Marketing
Sponsored Content
We have an expert and experienced team to optimize every strategy mentioned above whichever is suitable for your business